FRENCH VOCABULARY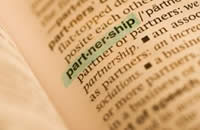 Why Know French Vocabulary?
Vocabulary is one of the keys to language. When people talk about fluency, they usually include some reference to the minimum number of words that one must know. A
French Vocabulary
will take your existing knowledge and build on it systematically and organically, so that you will increase your vocabulary and at the same time expand your range of expression.
Why is important improving your French vocabulary?
When a people increase their vocabulary, they not only improve the quality of conversation but also their IQ increases.
The success of learning a new language often depends on the ability to have a wide vocabulary and use them correctly.
Most teachers agree on the importance of vocabulary in learning a new language.
Do not forget that having a good vocabulary is important, but it is not guarantee of fluency.
To master the French vocabulary you need time, about 6 to 8 hours per week, perseverance and above all lots of practice.
Some French vocabulary by category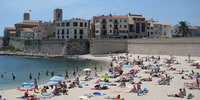 Located at the extreme south east of France, the French Riviera, crossroads of the arts, and home of traditional Mediterranean life.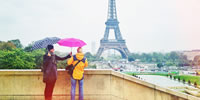 It is impossible not to fall in love with Paris. The city's people are stylish and flirtatious, its architecture seductive, its restaurants and nightlife.
© 2007-2023 - All Rights Reserved